Xbox One 'Ultimate Evil Edition' Reaches 1080p Resolution
The upcoming Diablo III release will run at 1080p on the PS4 and Xbox One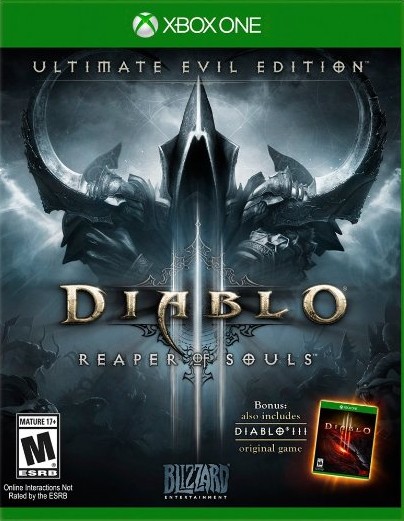 Diablo III: Ultimate Evil Edition
will be released in full 1080p resolution on both the PlayStation 4 and Xbox One consoles, according to a report by the
San Jose Mercury News
. This is a boost from the 900p resolution that was originally specified for the Xbox One version of the game. That was detailed in recent press promotion for the upcoming game, that also provides new video of the game being controlled via the PlayStation Vita.
There have been issues with many games released on both the Xbox One and PlayStation 4, where the Xbox One version could not meet the same resolution as the PS4. The
Ultimate Evil Edition
producers
stated in June
that while both consoles would play the game at a solid 60 fps, the PlayStation 4 would run it at 1080p, while the Xbox One would be limited to 900p resolution. Microsoft changed the development requirements for the Xbox One, which freed up graphics resources. In July the Diablo III console team was
talking to Microsoft
about pushing the Xbox One edition beyond 900p resolution.
A recent
article and chat with the developers
notes that the
Ultimate Evil Edition
will indeed run at 60 fps on 1080p, on both the Xbox One and PlayStation 4. Those two consoles will run the game with the same levels of graphical performance.
A report from
vg247
also involved playing the PS4 version of the
Ultimate Evil Edition
. Here is a video of that experience, that shows two players running through Act V. Halfway through the video, a third player joins in the local multiplayer game, being controlled with a PlayStation Vita instead of using a standard controller. This shows off a unique feature of the PS4 version of the game: it can be played
using a PS Vita
with Remote Play, or in place of a standard controller as part of a co-op game.
The
Diablo III: Ultimate Evil Edition
will be released in just 2 weeks! It arrives on August 19 for the Xbox 360, Xbox One, PlayStation 3, and PlayStation 4.