BlizzCon 2015's Lighting Talks Available
See eight different presentations from Diablo III developers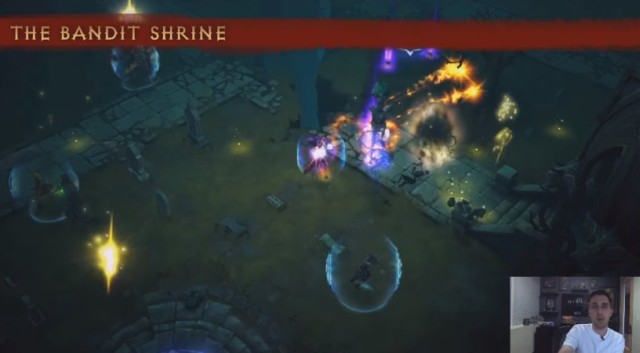 Videos are now available for eight of the Lightning Talks given by Diablo III developers at BlizzCon 2015. In these short presentations, the designers talk about the process of developing Greyhollow Island for
Patch 2.4
, revamping the user interface, designing new goblins, and much more. Check out the YouTube playlist or the individual videos from the Diablo YouTube channel.
Some of you may have noticed that, over the past several weeks, we've released a few new videos on our YouTube channel. If you haven't, you're in for a treat—we've recorded new versions of many of our Lightning Talks from BlizzCon 2015.
---
A number of you let us know how bummed out you were that you missed out on these designer insights, which were originally presented in the Slaughtered Calf Inn this past November. We definitely heard you, and worked out some extra time in our developers' busy schedules to re-record these presentations and make them available on YouTube.
The full playlist is embedded above, but we've also provided links to each of the individual talks so you can pick your poison.
Lightning Talk Topics & Presenters
Thanks for your patience while we put this little project together. We hope you enjoy watching them as much as we enjoyed making them!