New Manager for the Diablo III Community Team
Kauza joins the team, and provides a statement about botting in Diablo III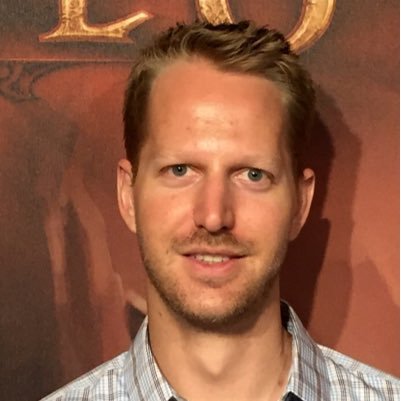 The Diablo III news continues in this busy BlizzCon week. The Diablo III Community team has a new member who fills the role of manager for the group. The new community manager Andrew Kauz goes by Kauza in the forums. He jumped on board with statements about botting, which has been a topic of major concern lately in the Diablo community.
Kauza on the Diablo III Community Team
The new manager of the Diablo III community team was introduced on the forums by Nevalistis. Kauza will be leading the Community team for Diablo III going forward, and he was
warmly welcomed
by many other forum "blue" posters. This continues the changes in the Diablo III community team, as
Tyvalir moved over
to join the StarCraft team.
Hey everyone,
Please join me in welcoming Kauza to the North American Diablo III Community team!
Kauza comes with a strong passion for Diablo III and all Blizzard games, and is super stoked to be joining us in our ongoing adventures through Sanctuary. He is taking up the mantle of manager for our humble team, and in addition to operating in a large capacity behind the scenes, will also perform many of the normal community manager functions like meeting with developers, writing feature articles, manning our social media accounts, attending live events, and of course popping in to say hi here on our forums.
Our fearless leader has hit the ground running since joining us a few weeks ago, endeavoring to be a conduit for information as well as a voice for the Blizzard community. It's about time that you all get to know him better, too!
Random Facts About Kauza
Joins us from Washington, D.C., though originally hails from Albuquerque, New Mexico
Has as many favorite classes as Wyatt Cheng, rotating through each of the classes with every Season
Is currently rocking a Crusader (SC) in Season 4
Dressed up as Vault Boy for Halloween, as pictured here
Without further ado: Welcome, Kauza!
Botting in Diablo III
Kauza jumped right into the fray on the forums, dealing with a hot topic in the Diablo III community: botting. Any form of botting in the game is not allowed, and Blizzard regularly takes action (up to and including closing Battle.net accounts) against accounts that use bots. As he noted in a second post, not all people suspected of botting are banned immediately. Blizzard often bans in waves, not one account at a time.
Hi, everyone! I'm thrilled to be here. [Obligatory "fresh meat" reference]

Our resident Death Maiden's introduction suits me quite well, but please let me know of anything else you'd like to know about me! If you want to talk about my poor S4 Crusader's failed quest for an ancient Johanna's Argument, I'm definitely looking for some emotional support there (or some Death's Breath…a few thousand should do it, thx). Also, did you catch that killer Conduit Pylon reference in Nevalistis's post? I know you did that on purpose, Nevalistis. I'm onto you.

I also wanted to take a few minutes and talk to you all about botting. First off, I'm genuinely sorry that it has taken so long for you all to see a blue post on this issue. No excuses. I want to assure you that we have been discussing the open letter since it was posted.

To get a couple of things out of the way: yes, botting is absolutely, 100% against the terms of service and an offense that may lead to the closure of your game license. As for how we detect players using this software and actions on those accounts, we simply can't share information on that front. The more we discuss those two topics, the easier it becomes for bot creators to stay informed of our efforts.

That said, I want to reiterate that the letter and your comments have not fallen on deaf ears. This is an issue that we are actively discussing and addressing. We in Community, along with the Development team, don't want the spirit of fair play to be tainted by a group of folks refusing to play by the rules.

So, with that in mind, thanks to each and every one of you who has continued to make the journey with us each season and shared your feedback, needs, wants, and concerns. I'll be at BlizzCon to chat with as many of you as possible.
To be clear, that wording was used to ensure that I'm not setting an improper expectation that every person suspected of botting will be banned immediately. Picking and choosing based on factors unrelated to the ToS is not a part of the equation.
The Diablo III community team will be out in force at
BlizzCon 2015
, including the new community manager Kauza.