'Play Your Way' Livestream on Friday, March 6
The Diablo Twitch livestream moves to Friday for this round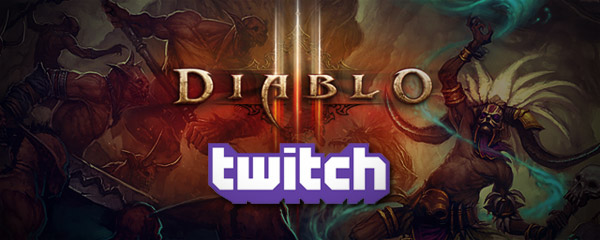 The
Play Your Way
events are continuing with the next official Diablo III livestream on Twitch. The next round is switched from the regular Thursday day to a Friday event. Along with two Wizard players from the community, Nevalistis will be joined by Diablo III gameplay programmer Roger Hughston. The livestream will take place on Friday, March 6 at 4PM Pacific (7PM Eastern time).
The votes are in for our next Play Your Way build, and you've decided the master of magic, the Wizard, will be our theme! Join us Friday, March 6 as we test our arcane limits.
Here are the details:
For this stream, I'll be joined by prFly#1247, software engineer Roger Hughston, and the knowlegable Wizard afficianado Jaetch as we load up our Wizards and chat about prFly's mixed element build. We'll be kicking back and relaxing with some casual play and a dash of insight from one of our talented and passionate programmers. 
If you don't want to miss us the moment we go live, then follow us on Twitch so you know exactly when the action begins!
---
Can't make it during our stream time on Friday? Not a problem—we'll be making the VOD available on both Twitch and YouTube shortly after the stream ends. Follow and Subscribe and you won't have to worry about missing a single replay the moment it's live!