Celebrating the Second Year Anniversary of Diablo III
It's a week of birthday celebrations, with buffs and special events!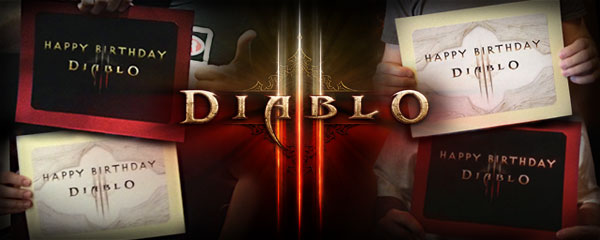 The Diablo III community is celebrating the second anniversary of the release of Diablo III! It is a time of festivities and fun, buffs in the game and special events for this birthday bash. The special buff in game is running from Thursday, May 15, through Thursday, May 23. Here is an overview of the announcements and events happening this week, as part of the birthday celebration.
Diablo III Official Birthday Week Events
This news will be updated as more celebrations are announced. Here at
Diablo Somepage
, we're enjoying the anniversary, and planning some festivities ourselves that will arrive next week. Happy Birthday to Diablo; good luck everyone, may you get great Legendary drops this week with the awesome buff!