Treasure Goblin Bank by ThinkGeek
Store your coins in a Diablo Treasure Goblin Bank with sound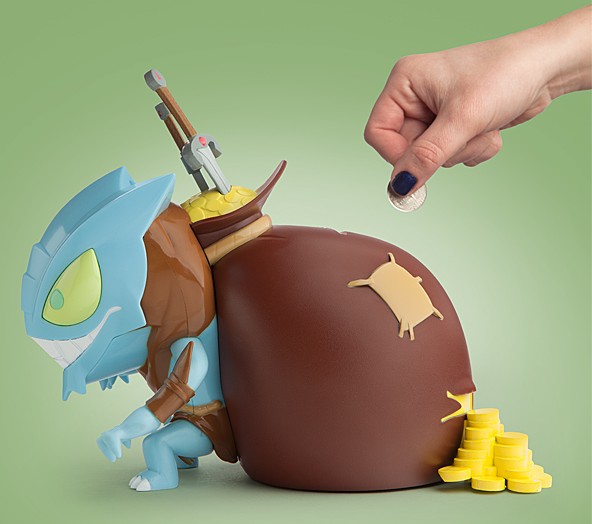 Treasure Goblins in Diablo III are devious creatures, that are such fun to chase and try to kill. A new
Treasure Goblin Bank by ThinkGeek
brings the goblins to real life, in the form of a bank that makes a sound whenever a coin is added. The cute goblin puts simple piggy banks to shame!
The Treasure Goblin bank specifications from ThinkGeek:
Diablo Treasure Goblin Bank with Sound
Officially-licensed Diablo III merchandise
A ThinkGeek creation & exclusive
Cackles happily as he takes your money
When you drop a coin in, one of six sounds plays
Coin removal door on the bottom (so you don't have to beat the candy out of him - unless you just want to)
Note: Does not drop legendary items (unless you fill it with legendary items)
Batteries: 3 AAA 1.5V LR03 (not included)
Dimensions: 9" deep x 4 1/2" wide x 8" tall 
Weight: 12 oz. (without batteries)
Ages 6+
Here's a video showing the Treasure Goblin bank in action, with the 6 different sounds that it can make when coins are inserted.