Future Patches
A guide to the upcoming Diablo III patches, for the PC / Mac and Console editions
Fixes from Hotfix List
These are a couple of changes that were going to be implemented in a hotfix, but had to be moved to the patch instead. Other
blue posts
discussed the issue with certain class-specific items dropping at too high a rate.
Increase to Legendary Crafting Material Drop Rates
Patch 2.0
included a slew of Legendary recipes, that each require a specific Legendary crafting material. One example is the material
Rydraelm Tome
which is used to craft the Legendary chest armor
Mantle of the Rydraelm
. These materials drop from specific unique elite or boss monsters. The drop rate for these Legendary crafting materials is going to be boosted in a patch, likely patch 2.0.4.
Reaper's Fear Drop Rate
Apart from the general increase across the board to Legendary crafting materials, the material
Reaper's Fear
(needed to craft the Legendary bracers
Reaper's Wraps
) has a drop rate that is far too low. That will also be fixed in the patch, as mentioned below and in other
blue posts
.
Resplendent Chest Drops Buffed
Resplendent Chests are not common in Diablo III, and they previously were known for providing fun loot. Right now the drops are bugged, and Resplendent Chests don't drop their proper amount and quality of items. This is being fixed in an upcoming patch, as noted below and detailed further
in the thread
.
Skill Changes to Crusaders and Other Classes
As a new class added in the expansion, Crusaders are the least polished of the classes. They will be receiving a number of skill changes, and likely skill buffs, in an upcoming patch. Other classes will also be getting skill changes, to provide better balance and buff the skills that are not part of the
Popular Builds and Skills
. As noted in the thread and
elsewhere
, there may be multiple small patches with class updates, even before the major content patch 2.1.0 arrives.
Block on Crafted Shields
Crafted shields like
Hallowed Barricade
are currently rolling with too low a Block amount. That will be fixed in the upcoming patch; save your crafting materials until then!
Feat of Strength for Collector's Edition
There currently is not a Feat of Strength for purchasing the Collector's Edition of
Reaper of Souls
. That will be added, and it will retroactively apply to everyone who already had that special edition of the expansion.
Wrong Stats on Follower Items
The special items for Followers are currently having the Smart Loot rules applied to them. For example, when a Templar relic drops for a Wizard character, it will likely have Intelligence on it, even though it should have Strength to be useful for the Templar. A few blue posts stated that this bug will be fixed in a patch, to make the Follower special items properly roll the correct main attribute - Strength for the Templar Relics, Dexterity for the Scoundrel Tokens, and Intelligence for the Enchantress Focuses.
Enchanting Legendary Stats
A bug with the Enchantress involves the
Obsidian Ring of the Zodiac
legendary item. In this discussion, a player had tried to reroll Strength on the ring, but ended up Enchanting away the Legendary bonus of all stats. This stat should not be able to be removed with Enchanting, and that will be changed in the patch.
Enchanting Display Bug
The proper stats for rerolling an item with Enchanting are sometimes not properly showing up, for items in general. This will be fixed in a patch, as detailed by multiple blue posts. This can be seen when an item appears to have the option of rolling up to a stat of 750 in the Mystic interface, but actually can only roll up to 500. As mentioned in the blue post, the safest way to check possible rolls on an item is to hold down
Ctrl
while selecting the item, to see the potential stat ranges. Those ranges are the actual stats that can be obtained on the item, with Enchanting.
Crashes and Graphical Glitches
There is an ongoing issue with the Diablo III client on both Windows and OS X, where it can eventually run out of memory and crash, or cause very strange graphical glitches. A fix in the next patch will hopefully take care of the issue, as detailed in a lengthy technical support thread.
Enraged Phantasm Damage
The Enraged Phantasm spirits in Act V are causing issues for many players. The spirits can do high amounts of damage with their abilities, especially Soul Siphon. This will be tuned down in the upcoming patch.
Out of the Shadows
is bugged for certain characters, and can't be completed by them. This specific achievement bug will be fixed in the next patch.
Gloves of Worship Buff Duration
The Legendary
Gloves of Worship
item are supposed to increase the duration of shrine buffs to 10 minutes. There is a long-standing bug that ran through the beta of the expansion, where the gloves sometimes increase those shrine buffs to 1 hour. As mentioned in a
German battle.net
community manager post, this bug will be fixed in an upcoming patch.
Moonlight Ward Drop
Another item mentioned in a
foreign language battle.net
Blizzard post is the Legendary amulet
Moonlight Ward
. The amulet is not currently dropping, which apparently is intended, but that will be fixed in an upcoming patch. There are likely other similar Legendary items that will be fixed, or made fully available, in upcoming patches.
Elemental Damage on Weapons
There is a long-standing bug with weapon damage. Specifically, on weapons the affix
+X% Damage
does not affect the affix
+(A-B)[Element] Damage
when [Element] is anything other than "black" or "no-element" damage. See the
thread
for further discussion of the issue, which is a bug that will be fixed in an upcoming patch or hotfix.
Health Fluctuations
There is a bug where a character's health can shift dramatically based on interface interactions. This may be taken care of in the next patch, or it may not be fixed by then.
Transmogrification Missing Displays
Another issue being worked on is that some Transmogrification appearances aren't available, from certain items.
Opening a Nephalem Rift Accidentally
It is easy to accidentally click and open a Nephalem Rift, without intending to. In an upcoming patch, the Nephalem Obelisk will be moved out of the way, and the entire process may be changed to be a channeled activity. The box near the Blacksmith in Act I will be changed as well, so players won't run into it anymore.
Various Small Bugs
There are minor bugs that are known about and being fixed. Any of these fixes might arrive in the next patch, or may take longer to be completed.
Patch 2.0.3 Known Issues List
These known issues in Patch 2.0.3 will be fixed at some point. Some of them are already listed above as being scheduled to be fixed in patch 2.0.4.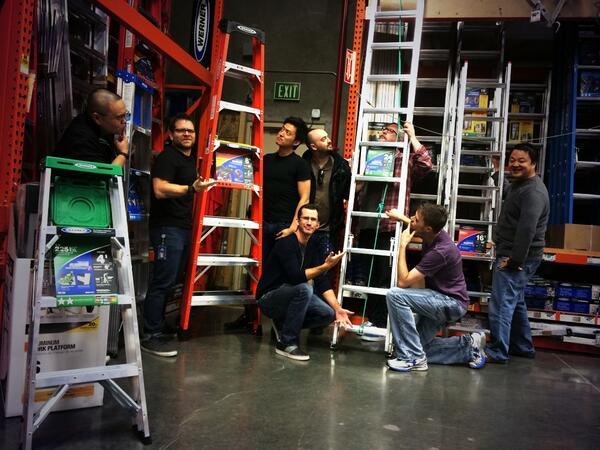 Seasons and Ladders
After much discussion and teasing of the Diablo III community about the idea, Josh Mosqueira
definitively announced
that patch 2.1 will bring Seasons, which will contain ladder-like aspects. While it is still in heavy development, here's the basic idea so far of how it works:
earlier developer interviews
and
thoughts about ladders
. From those discussions, we can expect that at the end of a season, ladder characters will roll over to the main non-ladder side. All the Paragon experience, equipment and gold will transfer over into the main non-ladder section on the account. Again, this is very much in development and the specifics may change by release.
Tiered Rifts
Another major content addition in patch 2.1 is a competitive challenge that is currently being called
Tiered Rifts
, also under heavy development. As
explained by Wyatt Cheng
, this is what they will entail:
Paragon Level Character Portraits
There will be new Paragon Level character portraits added in an upcoming patch. These will be provided every 100 Paragon Levels, up to the soft cap of 800 Paragon Levels. This was posted
on reddit
and in a
standard blue post
. It was not stated which patch will contain these portraits, but content additions like this are likely to be added as part of the next major content patch, in patch 2.1.
Missing Achievement Fixes
There are a small but significant number of characters who have completed the requirements for an achievement, but were not rewarded it in the Diablo III client. This has been an ongoing issue since the original Diablo III release. The entire achievement system in Diablo III is being updated, which will help resolve those issues. This is a major change that is not scheduled to be completed until at least patch 2.1.0.
Overhaul to Crafting Resource Management
Back in February before the expansion shipped, a
blue post
discussed a big idea of changing the crafting resource system, and a more
recent post
reiterated that the developers would like to do this. The general idea is to make crafting materials become a system of stored materials, like Blood Shards. If this sort of system is implemented, it will come in a content patch like 2.1.
Console Patch 1.0.2
. The patch went live on the PlayStation 3 on October 1 2013, while the Xbox 360 version went live two weeks later. The patch brought many fixes for bugs and crashes in the client. See the
Diablo III Patches
for an overview of the Diablo III Console patches and hotfixes.
Future Xbox 360 and PS3 Content
There has been little discussion of future patches for the PlayStation 3 and Xbox 360 console editions of Diablo III. At some point down the road, the
Reaper of Souls expansion is definitely coming to those consoles
, but it has not yet been officially announced. There are also developer discussions of other features that would be useful to add to the console versions of Diablo III, such as a
Quick Chat mode
.
Next-Generation Console Content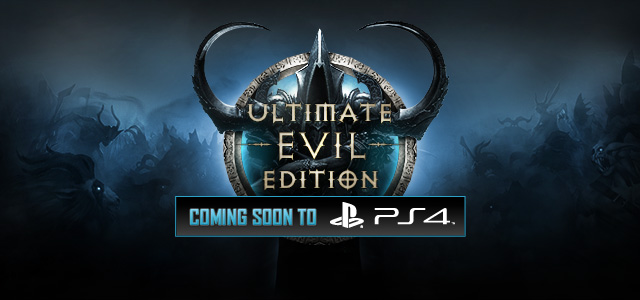 Diablo III is coming to the next-generation consoles. The
Diablo III: Ultimate Evil Edition
has been announced as coming to the PlayStation 4, with a release date sometime in 2014. It will include the latest version of Diablo III: all the original content of the game, and the new features and additions from the
Reaper of Souls Expansion
. It will also include
special social features
designed around the gameplay of console players.
The Xbox One edition of Diablo III is
also in development
alongside the PS4 version, but Blizzard is not yet ready to confirm that the game will be released on the new Xbox console.
Want to learn about new Diablo III patches, and find out the Diablo III news as it happens? Follow Diablo Somepage on Twitter, Facebook, or Google+ for the latest updates.