Future Patches
A guide to the upcoming Diablo III patches, for the PC / Mac and Console editions
Damage Buff for Legendary Mojos and Sources
Patch 2.0.4 brought some changes for the Legendary
Wizard Sources
and
Witch Doctor Mojo
holdable items. Those items will be updated further, with a boost in their base damage likely to arrive in the next patch.
Elemental Damage on Weapons
There is a long-standing bug with weapon damage. Specifically, on weapons the affix
+X% Damage
does not affect the affix
+(A-B)[Element] Damage
when [Element] is anything other than "black" or "no-element" damage. See the
thread
for further discussion of the issue. A fix has been implemented and is scheduled to go in with patch 2.0.5. The fix will likely retroactively change weapons that already exist in game, so it is worth keeping around any weapons that will become more powerful with this change.
Fix for Rare Items From Gambling
As characters complete Bounties in Adventure Mode, they receive
Blood Shards
that can be used to "gamble", by purchasing unknown items from Kadala. Currently the Rare items that are obtained through gambling can sometimes be equipment that the character is unable to equip. For example, a Wizard could gamble for a 1-Hand weapon, and receive a Fist weapon that only Monks can use. This will be fixed in the next patch, so that those items will be class-appropriate. (This is already the case for Legendary items obtained through gambling, so it won't make a difference for obtaining those more powerful items.)
Damage
,
Toughness
, and
Healing
summary stats. Those new meta-stats that arrived in patch 2.0 are still being refined, both in what they reflect and how players view them. The
Healing
summary stat may be changed further, in an upcoming patch.
Iron Skin - Reflective Skin
and
Laws of Justice - Protect the Innocent
together; using both skills at the same time can instantly kill a Crusader character. If this bug cannot be fixed via a hotfix, it will no doubt be taken care of in the next patch, as with previous such bugs.
Crashes and Graphical Glitches
There is an ongoing issue with the Diablo III client on both Windows and OS X, where the client can eventually run out of memory and crash, or cause severe graphical glitches. There were changes in patch 2.0.4 to try to fix this in the Diablo III client. Those fixes did not fully resolve the issue, and there will be more changes in patch 2.0.5, as detailed in these two technical support threads. The changes will further reduce the amount of memory that the Diablo III client needs, while trying to make sure the game does not stutter because of the reduced memory used.
Skills Tuning Pass
There is an upcoming tuning pass to skills across the board, for all the classes. The developers are reviewing the data of how players are using skills since the
Patch 2.0
overhaul, and will be adjusting some of them in a future patch. Presumably these changes will boost the power of skills that rank poorly in our charts of
Most Popular Skills and Builds
.
Changing the Skill Elements
Along with the general tuning pass to skills, there will be specific changes made to the elemental damage types available in skills. The skill runes are not very evenly distributed right now between the elements like Fire, Lightning, Cold, etc. Some classes find it hard to make builds based around a specific elemental damage type. That will also be reviewed, and some skills (and runes) will be updated to provide a different elemental damage type, for Barbarians and the rest of the classes.
Sacrifice
is one of the least used skills among level 70 Witch Doctors, as seen in the popularity charts of
Witch Doctor Active Skills
. In a response to a
reddit thread
about the low damage and usability of the skill, Wyatt Cheng explained the situation. The developers are looking to make some major adjustments to the mechanics of the skill, which will arrive in a future patch.
Iron Maiden
will be reworked in a future patch. When patch 2.0.4 was released, the passive incorrectly scaled based on monster difficulty. That was reverted via a
hotfix
, and the entire skill will eventually be overhauled.
Reducing Tyrael's Chatter
Tyrael is quite talkative when he's hanging out in town, waiting to give Bounty rewards. His chatter will be less incessant, and with more variety, after a future patch.
Lag from Inventory and Toasts
A number of players have client lag momentarily from events like opening the inventory window, or when a clan "toast" announcement pops up. Some of these issues can be mitigated temporarily, by taking steps such as turning off the clan announcements in the options menu. Changes will be included in a future patch, to try to reduce this client lag.
Keywardens in non-Torment Games
The Keywardens are unique monsters that drop keys for the Infernal Machine event, that is used to obtain
Hellfire Rings
. Those Keywardens are only supposed to appear in Torment difficulty games, but they can occasionally show up in lower difficulty games. That will presumably be fixed in a future patch.
Health Fluctuations
There is a bug where a character's health can shift dramatically based on interface interactions. This will be fixed in a future patch.
Transmogrification Missing Displays
Another issue being worked on is that some Transmogrification appearances aren't available, from certain items.
Other Bugs
There are minor bugs that are known about and being looked into. Any of these issues may be fixed in the next patch, or could need more time.
Patch 2.0.4 Known Issues List
These known issues in Patch 2.0.4 that will be fixed at some point. Some of them are already listed above as being scheduled to be taken care of in patch 2.0.5.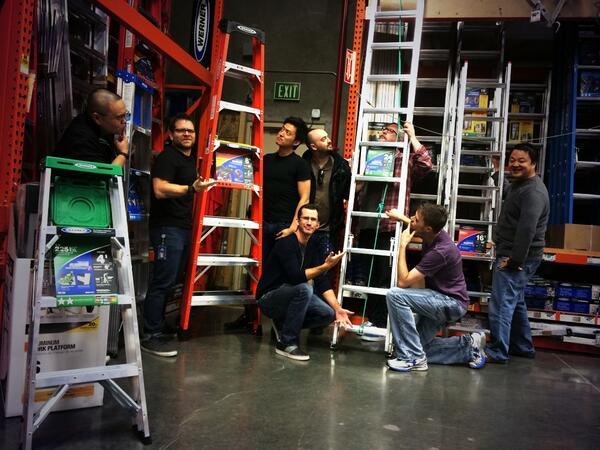 Seasons and Ladders
At the
Reaper of Souls
release party, Josh Mosqueira
definitively announced
that patch 2.1 will bring Seasons, which will contain ladder-like aspects. While it is still in heavy development, here is the basic idea so far of how it works:
earlier developer interviews
and
thoughts
about ladders. From those discussions, we can expect that at the end of a season, ladder characters will roll over to the main non-ladder side of the Diablo III account. All the Paragon experience, equipment and gold accrued on ladder characters will also transfer over. This is all in development and the specifics may change by release.
Tiered Rifts
Another major content addition in patch 2.1 is a competitive challenge that is currently called
Tiered Rifts
, and is also under heavy development. As
explained by Wyatt Cheng
, Tiered Rifts will work like this:
Reaper of Souls Expansion
. There are also updates to the general Diablo III client that will be part of the major patch.
Missing Achievement Fixes
There are a small but significant number of Diablo III characters who have completed the requirements for an achievement, but were not given the achievement in the Diablo III client. This has been an ongoing issue since the original Diablo III release. The entire achievement system in Diablo III is being updated, which will help resolve those issues. This is a major change that is not scheduled to be completed until at least patch 2.1.0.
Overhaul to Crafting Resource Management
A
blue post
some months back discussed a big idea of changing the crafting resource system, and a more
recent post
reiterated that the developers would like to do this. The general idea is to make crafting materials become a system of stored materials, like Blood Shards. That way all those crafting materials would not longer take up storage space in inventory or the Stash. If this sort of system is implemented, it will come in a content patch like 2.1, although there has been no discussion so far of it being implemented in that patch.
Console Patch 1.0.2
. The patch went live on the PlayStation 3 edition of Diablo III on October 1 2013, while the Xbox 360 version went live two weeks later. The patch brought many fixes for bugs and crashes in the console clients. See the
Diablo III Patches
for an overview of the Diablo III Console patches and hotfixes.
Future Xbox 360 and PS3 Content
There has been little discussion of future patches for the PlayStation 3 and Xbox 360 console editions of Diablo III. At some point down the road, the
Reaper of Souls expansion is definitely coming to those consoles
, but it has not yet been officially announced. There are also developer discussions of other features that would be useful to add to the console versions of Diablo III, such as a
Quick Chat mode
.
Next-Generation Console Content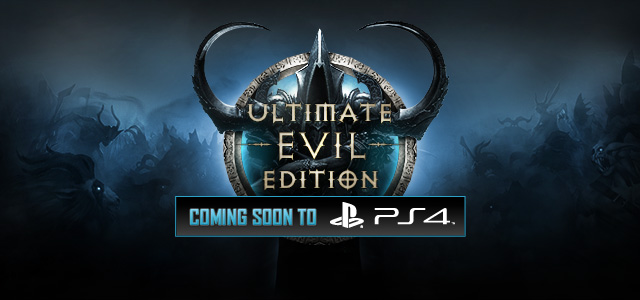 Diablo III is currently in heavy development for the next-generation consoles.
also in development
alongside the PS4 version, but Blizzard is not yet ready to confirm that the game will be released on the new Xbox console.
Want to learn about new Diablo III patches, and find out the Diablo III news as it happens? Follow Diablo Somepage on Twitter, Facebook, or Google+ for the latest updates.