Diablo Logo Mug at the Blizzard Gear Store
A new mug features the dark visage of Diablo, and the Diablo III logo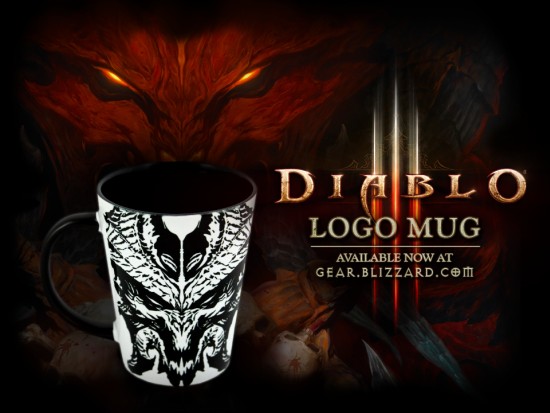 The
Blizzard Gear Store
is constantly adding merchandise based on the worlds of Blizzard's games. A recent Diablo product that is
featured
by the Diablo III community team is a mug with a Diablo logo. It features the face of Diablo on one site, and the logo on the other, in stark black and white. If you enjoy the thought of looking at Diablo while drinking your tea or coffee,
check it out
!
Here's the description of the mug, from the Blizzard store:
Let's face it... fighting the Prime Evils in Sanctuary can be tiresome, and even the strongest Nephalem needs a little pick-me-up. Get that energy boost with a cup of your favorite brew, using this Diablo III Logo mug! This 12 oz. ceramic mug is microwave and dishwasher safe, and might even survive the highest torment levels in the Burning Hells.