New Ebook Released: 'Diablo III: Morbed'
An e-novella story set in the Diablo III universe is available on Monday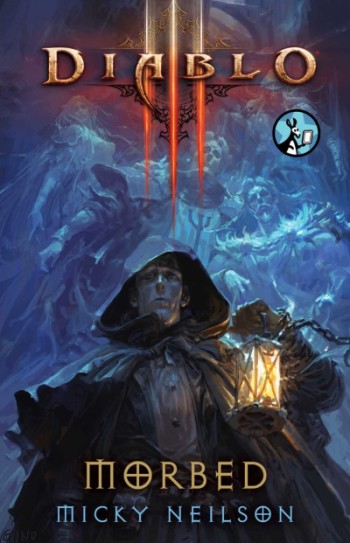 The latest story set in the Diablo III universe is available on Monday, as an ebook novella. The story is titled
Diablo III: Morbed
and is written by Micky Neilson, who is the long-time publishing lead at Blizzard. The characters in the story include a Crusader, tying into the
Reaper of Souls Expansion
.
The 64-page ebook is available from
Amazon.com
(
UK
,
Canada
). Here is the book description:
An original e-novella based on the bestselling video game!

Morbed is a thief and a survivor, and his skills in both roles are about to be put to the ultimate test. Joining together with a wizard, a druid, a necromancer, and a crusader, Morbed has arrived at a remote island to track down an elusive vagabond andreclaim valuable items pilfered from the city of Westmarch.

But there is something loose on the island, something that has killed and is very close to killing again. In order to leave the island alive, Morbed will be forced to confront not only the terrifying creature that stalks the forests, but the darkest corners of his own spirit as well.
This novella continues Blizzard's publishing work in providing extra stories about the world of Sanctuary, outside of the Diablo games. It follows the last full book,
Diablo III: Storm of Light
.