Diablo III in Development for the Xbox One
Blizzard is developing the Xbox One and PlayStation 4 editions together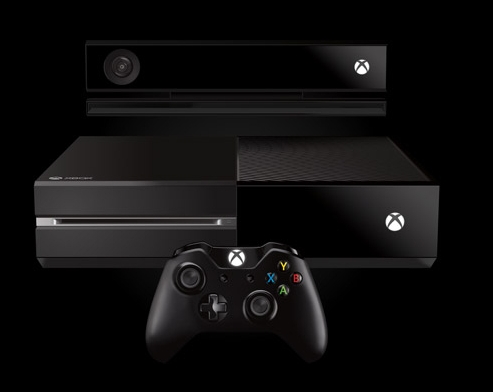 Diablo III is being developed for the Xbox One console, simultaneously with the development for the PlayStation 4
Ultimate Evil Edition
of the game. According to Diablo III lead producer Alex Mayberry, the game is being developed together for both next-gen consoles, but Blizzard is not yet ready to confirm that the game will be released on Microsoft's latest console.
In interviews with
VideoGamer.com
and
IGN
, Mayberry said that "it makes more sense" to develop the game together for both of the consoles. "I don't know where we are with Microsoft right now so I can't really comment on what that contract looks like. The point is we are developing for Xbox [One] and PS4 simultaneously. We hit those major platforms and then our goal as a development team is to make them run." He noted that Blizzard has already gone through the process of releasing Diablo III on two consoles at once. "We have that pipeline worked out. We've already done it with the 360 and PS3, so that team knows how to develop at the same time for both of those platforms. That's just what we do. And then Blizzard and Microsoft can work out whatever they work out."
Mayberry said that the console development of Diablo III continues the work already done in the PC version. "I don't have any release dates to announce, but it's not far behind. They kind of have to wait for the PC side to wrap before they can completely finish, but they've been in parallel development with us the whole time. As we developed on the PC, they pulled it into the console version and then they make it work. So they're still in the process of wrapping up that side of things, as they've had to wait for us to finish up. It won't be long, but I can't give an exact date as we still need to go through certifications."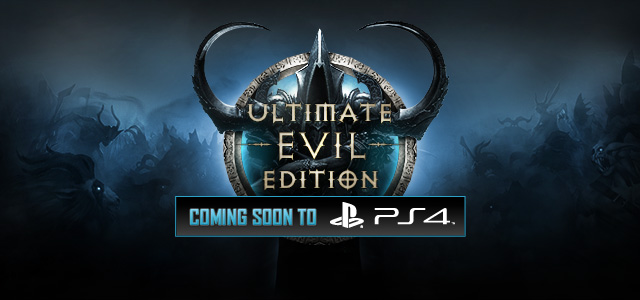 As with Diablo III on the Xbox 360 and PlayStation 3, Blizzard is working to develop the game on next-generation consoles so it feels developed for that platform, not as a simple port. "Our goal when developing on the console side is to not just port the game over," Mayberry said. "We want it to feel crafted for that console. Certainly the user interface will be completely retooled for the console side of things, but their also looking at a number of features that'd be different from the PC side. I can't go into details though."
The PlayStation 4 Ultimate Evil Edition of Diablo III will include the latest version of Diablo III: all the original content of the game, and the new features and additions from the
Reaper of Souls Expansion
. From earlier developer interviews, we know that it will also include
special social features
designed around the gameplay of console players.
We can expect to hear more about the console editions of
Reaper of Souls
, with the PS4 (and likely Xbox One) release in the near future. Following the release of the game on the next-generation consoles, there will be more information about bringing the expansion
back to the older consoles
that currently have just the base Diablo III edition.
Update March 29
- Blizzard's PR department provided a response to another
report at Polygon
. They stated that goal is "to bring Diablo 3 to as many players as possible," but there aren't any further announcements right now. "Our goal has always been to bring Diablo 3 to as many players as possible," the spokesperson said. "We're excited about launching the Ultimate Evil Edition for PS4 later this year, but we don't have any further platform announcements to share at this time."