Diablo III Developers Tease Future Content
Twitter comments hint at big updates after the expansion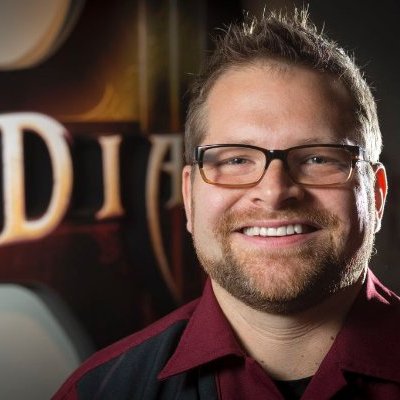 Small updates are
happening regularly
right now in Diablo III, but there are bigger patches planned for down the road. Diablo III game director Josh Mosqueira took to Twitter to hint at work that he is focusing on, for a patch that will arrive after the
Reaper of Souls Expansion
. He was joined by Diablo III systems designer Don Vu in teasing future additions to the game, planned recently in meetings that involved much of the Diablo III design team. Other Twitter comments from Blizzard employees referred to the long-ago mentioned
Appear Offline
feature, and why that won't be arriving anytime soon.
Mosqueira and Vu commented on a recent meeting that involved many different groups within the Diablo III team. Any content that all of those people work on, is a major update or change to the game. Any of that content will only show up in larger patches, well after the release of the expansion.
Systems, UI and online designers having a very cool meeting in my office. Lots of pretty images on screens that will make people happy.

— ReaperOfPatches (@joshmosq) March 8, 2014
@joshmosq Those were two good meetings we had ;)

— donvu4u (@donvu4u) March 8, 2014
This isn't the first time that those developers have hinted at the changes coming in the future for Diablo III. Other tweets note that the major overhauls that happened in
Patch 2.0
are only the start of what players can expect, over the future of the game.
Patch 2.0 is only the beginning!

— ReaperOfPatches (@joshmosq) March 4, 2014
@joshmosq Pretty stoked with what we're working on to bring next to players!

— donvu4u (@donvu4u) March 4, 2014
The updates mentioned here could relate to the discussions that the developers have had about
overhauling crafting resource management
in the game, and making all the crafting components not be actual items anymore. Or it could be something more exciting than that, but we'll just have to wait and see!
Read on for more tweets on another topic, the
Appear Offline
option.
Back in September 2012, there was a Blizzard notice across all their games, stating that they were
planning on adding
an
Appear Offline
option. That option would have allowed players to be logged in, but not appear online to other Battle.net players. The feature never happened, and now it appears entirely scrapped, at least for the time being. A
World of Warcraft
community manager commented on the difficulty of getting all the teams together to work on the change, as it requires.
@ellgar3 @Celestalon We ran into some severe technical and systemic hurdles that resulted in it being put on the back burner for now.

— Lore (@CM_Lore) March 3, 2014
@brian_dconnelly @ellgar3 @Celestalon Much bigger undertaking than you'd expect. BNet is cross-game. Requires all 5 dev teams + BNet team.

— Lore (@CM_Lore) March 7, 2014
@brian_dconnelly @ellgar3 @Celestalon Pretty rare that one of those teams doesn't have something more important to be working on.

— Lore (@CM_Lore) March 7, 2014
And so the progress continues in many areas, but is delayed for others; such is the life of major game development.