Infernal Helm Available as Console Diablo III Add-on
The pre-order bonuses for the PS3 and Xbox 360 D3 are also sold in an add-on pack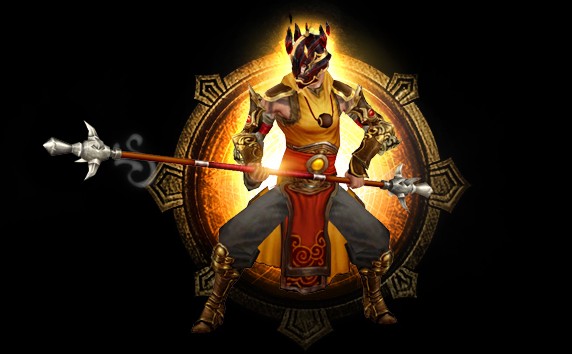 The Infernal Helm and other items in the pre-order bonuses for the Console Diablo III editions can now be purchased as an add-on, for the PS3 or Xbox 360 versions of Diablo III. The add-on pack costs $4.99 for either the
PlayStation 3
or
Xbox 360
editions of the game.
The initial shipments of the console Diablo III came with these bonuses, and so many console D3 owners already have them. For those who bought a copy without the bonuses, or purchased the digital version online, the add-on pack provides another chance to obtain the starting helm along with cosmetic extras.
The items in the add-on pack are listed as:
Infernal Helm: Give your characters a +EXP bonus with this exclusive item.
Angelic Wings: Call forth glowing angel wings with this cosmetic-only item.
Bottled Cloud Dye: Dye your armor sets a cloudy white with this heavenly dye.
Bottled Smoke Dye: Dye your armor sets an eerie smoky black with this sinister dye.
Along with these downloadable bonuses, the Diablo III game itself is now available for digital purchase on the Xbox 360 console. The game was available since release to be purchased and downloaded on the PlayStation 3, but it can now also be
purchased in the Xbox Games Store
and downloaded directly for that console.