Diablo and Tyrael Arriving as Funko Pop Figures
Tiny figures of Diablo and Tyrael will be released in November 2013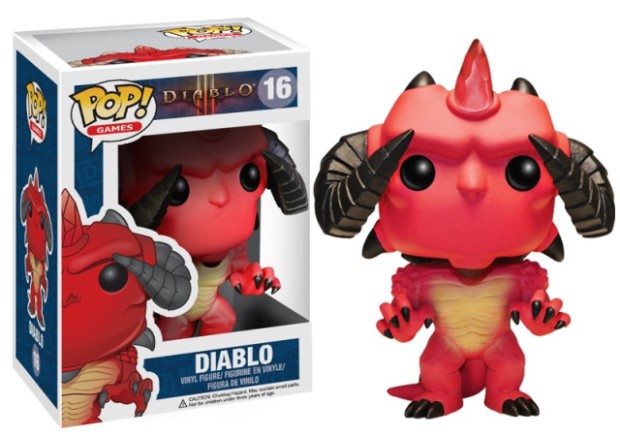 Diablo and Tyrael will each be released next month as a Funko Pop Vinyl figures, one of the hundreds of Pop! Vinyl designs made by the company. These are officially licensed products from Blizzard Entertainment, and measure 3 3/4 inches high.
Each of these Pop Vinyl figures is priced at $9.99. There are a total of six figures being created: two each from Blizzard's games of Diablo III, StarCraft II, and World of Warcraft. They will be released over the coming months, and the two Diablo-based figures are scheduled to be released in November 2013.
Follow any of the links above, to order these cute miniature Pop Vinyl figures!
World of Warcraft Funko Pop Figures
StarCraft II Funko Pop Figures