Diablo III Released on PS3 and Xbox 360
As console D3 arrives, Josh Mosqueira teases surprises for PC Diablo III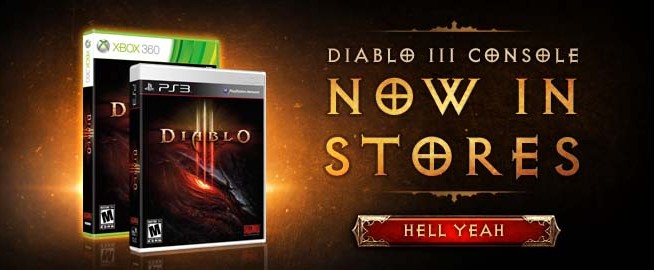 Diablo III is now released for the PlayStation 3 and Xbox 360 consoles! The game can now entertain players on consoles in front of the TV, as it has on the PC since May 2012. The game director Josh Mosqueira took to Twitter to celebrate the release, and mention that PC Diablo III players shouldn't feel left out; there are more surprises coming for Diablo III on the PC side.
Release day!!! Welcome to Hell console players... stay a while and button mash. Fret not PC loyalists, lots of surprises inbound... soon.

— Joshua Mosqueira (@joshmosq) September 3, 2013
The console Diablo III sales are going strongly at Amazon.com. On the Amazon Best Sellers games lists, both the
PS3 Diablo III
and the
Xbox 360 Diablo III
are currently ranked #3 on their respective best-selling games lists.