Diablo III Playable on the PS3 at gamescom 2013
Both the console version of Diablo III and Hearthstone will be playable for the first time in Europe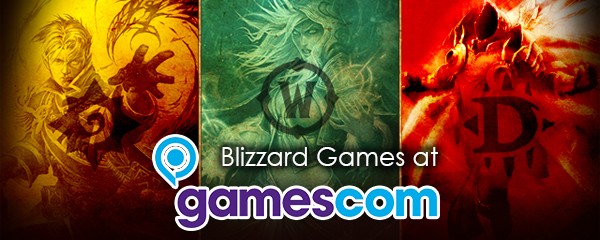 The gamescom 2013 gaming convention is a massive event, and will be arriving in Cologne, Germany in less than a month. Blizzard will have a major presence at the convention, including the PS3 version of Diablo III, playable for the first time in Europe. The upcoming collectible card game Hearthstone will also be available to play at Blizzard's booth.
Here's the latest info about the convention:
In just a few short weeks, Blizzard will be at the biggest games convention in the world – gamescom in Cologne, Germany. The show runs from August 21-25, and we'll be welcoming players with all kinds of stage activities, contests and giveaways – and of course people are there to play games, too!
This year our booth is bigger than ever, which means we can accommodate more gamers than ever. Attendees will be able to play:
Diablo III (PC and PlayStation 3): Brave the Burning Hells and whack some demons – playable on console for the first time in Europe!
Hearthstone: Heroes of Warcraft (PC): Playable in public for the first time in Europe!
World of Warcraft (PC): Check out what patch 5.4 has to offer!
Check back for more updates in the days and weeks leading up to gamescom for details of what's in store for you at the Blizzard booth. We'll have quizzes, leveling contest, show matches, the World of Warcraft dance contest and much more – and don't forget you can still sign up for the Blizzard costume contest.
Head to our newly launched dedicated website for more about Blizzard at gamescom 2013.