New T-Shirts at J!NX Sport a Classic Diablo Design
It's a blast from the past, with tees featuring the logo artwork seen on the Diablo II box.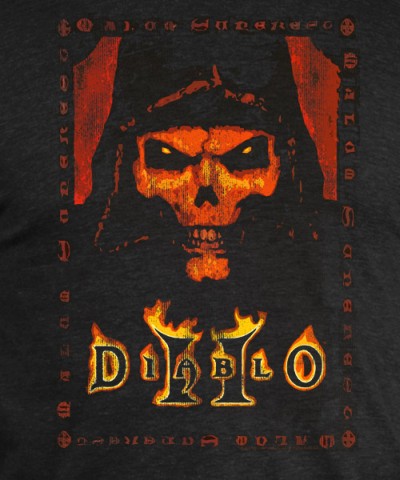 The classic logo of Diablo II is now featured on t-shirts from J!NX, an official Blizzard merchandise clothing manufacturer. J!NX has a wide assortment of clothing based on
Diablo
,
StarCraft
, and
Warcraft
. The latest t-shirt designs are based on artwork from older Blizzard games. For the merchandise based on the Diablo series, that means bringing back the art that was on the box of Diablo II, as seen on the
Diablo Vintage Premium Tee
shown above. There are both men's and women's t-shirts available, for fans who want to sport a look from earlier in the Diablo franchise.