Diablo III: Book of Tyrael Coming This October
The Diablo III story expands this October, shortly before BlizzCon 2013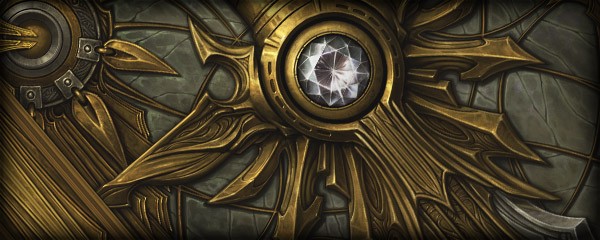 Blizzard has announced the next Diablo III book,
Diablo III: Book of Tyrael
. This follows the earlier book
Diablo III: Book of Cain
, and continues the story from the perspective of Tyrael.
The new book is set to release in October 2013, shortly before BlizzCon 2013. This book will likely hint at the storyline for a Diablo III expansion, which may be announced at BlizzCon.
Here's the official announcement from Blizzard:
Blizzard Entertainment and Insight Editions are proud to announce the newest book in the Diablo series, Diablo III: Book of Tyrael!
Diablo III: Book of Tyrael takes players even further into the events in Sanctuary with a detailed and beautifully crafted book of lore as seen through the eyes of Tyrael, a former archangel of the High Heavens. Here, in this illustrated and comprehensive tome, he reveals never-before-known secrets about the history of the world, the dark threats that yet face mankind, and his decision to join the ranks of humanity as a mortal.
This 148 page hardcover book is set to release this October, and it features stunning original art and writings from iconic Diablo series characters such as Leah and Deckard Cain, as well as a fully removable family tree.
Catch a first glimpse of the newly-revealed cover below, and keep an eye out for future updates on how you can pre-order this secret-filled tome!