Diablo III Anniversary Celebration Ends
Wrapping up the one year anniversary for the release of Diablo III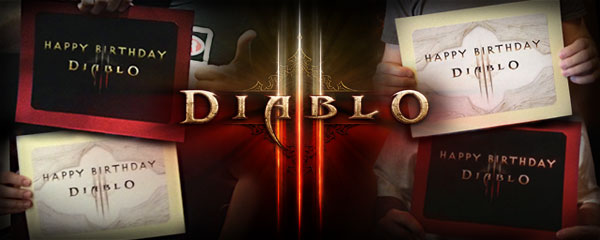 The celebration of the
first year of release for Diablo III
is winding down. The anniversary buff bonus in game, that provided an extra 25% Magic Find and Experience, is now gone away. It had previously been extended until Thursday morning, though, providing some extra hours of bonuses for the Diablo III characters who were madly leveling.
Here at Diablo Somepage, we have updated our
Bonuses Calculator
accordingly. The Anniversary Buff is gone, but the other bonuses show how all the Diablo III game systems interact for monster and character bonuses.
The first year of Diablo III's release was a
busy and memorable time
, and the next year continues that excitement. We'll keep bringing you the latest Diablo III news and guides to help keep track of it all, as it happens!