'Most Popular Builds and Skills' Guides Updated for Patch 1.0.8
The charts reflect data since patch 1.0.8, and in the current patch 1.0.8a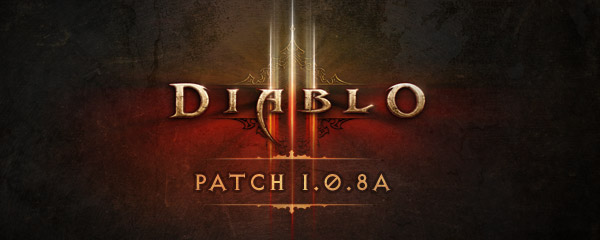 The arrival of
Patch 1.0.8
on May 7 was followed quickly by the fast patch
1.0.8a
a week later. Here at diablo.somepage.com, we have been gathering new character data since 1.0.8 landed, and all our charts and guides are regularly updated. The data is now large enough to see some differences in the charts, from choices made by characters in patch 1.0.8 and patch 1.0.8a.
The
Diablo III Popular Builds and Skills in Patch 1.0.8
charts are slowly shifting to newer skills and builds, because of changes in patch 1.0.8 to certain skills. These charts show the most popular builds, active and passive skills, and runes chosen by level 60 characters within Diablo III. Here are quick links to the many charts of the most popular builds and skills:
Class Popularity - Data on the most popular classes; this shows the overall class popularity, as well as breakdowns by hardcore vs. softcore, and Character Level and Paragon Level.
Hardcore Deaths - Statistics for the hardcore characters who have died in Diablo III.
As the data continues to change and shift over time, we'll be digging into the changes. For now, enjoy the many charts of updated data from patch 1.0.8 and patch 1.0.8a.