Diablo III Top Selling PC Game in 2012
An expansion pack is planned, and the base game continues to sell very well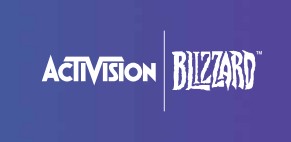 Diablo III is the
best-selling PC game year-to-date
in dollars and units, for digital and retail sales combined in North America and Europe. This was announced on Wednesday when the Activision-Blizzard corporate management rolled out the third quarter 2012 financial results for investors today. The CEO of Blizzard, Mike Morhaime, also gave confirmation of plans for a Diablo III expansion pack.
From the earnings call with Wall Street analysts: The total sales of Diablo III was given as, "in excess of 10 million copies", which is the same number that was given in August during previous announcements. The game also, "continued to sell very well in the quarter, riding the momentum from its record-breaking launch in May."
A question about expansions for Diablo III brought a response that an expansion is "planned", but no timeline was ready to be discussed at this point. This is entirely expected, but it was great to hear it officially confirmed.
Jump past the break to read the Diablo III excerpts from the Activsion Blizzard earning statements and investor call.
Top-selling game year-to-date at Retail and Digital combined
Since its release in May 2012, Blizzard Entertainment's Diablo III was the #1 bestselling game in dollars and units on the PC in the U.S. and Europe.
Year-to-date, Diablo III is the top-selling game overall based on an estimated digital and retail sales in North America and Europe. Diablo III has already sold an excess of 10 million copies, proving once again that investing in key talent and our top franchise is worth the wait.
The game continued to sell very well in the quarter, riding the momentum from its record-breaking launch in May. We've updated the game several times to add new features and these changes have been received well by the community.
Expansion Pack for Diablo III
So we do have a plan, an expansion planned for Diablo. I don't have any timeline to talk about. I think that the most important thing for us always comes down to the quality of the expansion and the gameplay and so that will be a big factor in terms of driving our schedule.
2013 Earnings and Expectations
As we look to calendar 2013, we remain cautious in light of a challenging worldwide macroeconomic environment, the ongoing console transition and difficult year-over-year comparables as a result of Blizzard's record-shattering success with Diablo III in 2012.
...a couple of things we benefited from in 2012 that are not likely to be repeated in 2013. Notably, in 2012, we benefited from the extraordinary success of Blizzard's high-margin record shattering Diablo III and from a lower tax rate due mainly to one-time discrete item.
In closing, we're very pleased with the success of Mists of Pandaria and Diablo III continues to be a top seller on the PC chart. Heart of the Swarm is well on its way and we have other exciting projects in the pipeline. BlizzCon will be returning next year as well, adding to what will be a busy 2013 for Blizzard. We continue to build on our infrastructure for long-term growth and remain focused on creating high-quality content for all of our players around the world.