Top 25 Legendaries Charts Has Paragon Level 50+ Choices
A new set of charts shows the legendaries used most by Paragon Level 50+ characters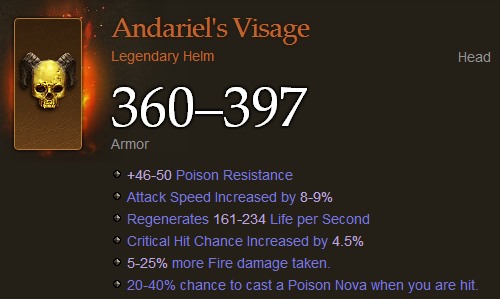 With the changes in patch 1.0.4 to legendary and set items, they have become even more popular as a gearing option. The
Most Popular Legendary and Set Items
charts were updated today with new data, to show even more clearly which legendaries are being used the most.
There are now two sets of charts to view:
The most popular legendaries used by characters who have achieved Paragon Level 50 or higher.
The most popular legendaries used by all level 60 characters.
With these charts it is now possible to compare equipment worn by all the level 60 characters, and the items used by the smaller group of characters who have achieved 50+ Paragon Levels. The masses buy many different legendaries, including less expensive options, while the Paragon Level 50+ group focuses more on fewer, more powerful legendary and set items.
Across the board, the Paragon Level 50+ characters have more legendary and set items in general. They are far more likely to have achieved at least one set bonus from their class-specific set.
Generic legendaries that are popular for the masses, but not as much for Paragon Level 50+ characters:

Andariel's Visage

,

Strongarm Bracers

,

Fire Walkers

, and the old Barbarian favorite of

Bul-Kathos's Wedding Band

.
The Paragon Level 50+ group is all about speed, not surprisingly:

Inna's Temperance

is hugely popular for both Monks and Demon Hunters in that select group.
For the Witch Doctors,

Thing of the Deep

is popular on both lists, but it's ranked #1 for the masses, and barely cracks the top 5 for Paragon Level 50+ Witch Doctors.
Wizards still don't have any great class-specific gear; the Paragon Level 50+ Wizards really like

The Witching Hour

, though.
Those charts are all updated daily, and will change over time as the usage of specific legendary and set items shifts. Patch 1.0.5 will bring more difficult content with the Monster Power system, so we may see the gear choices change as well.